Messenger Wire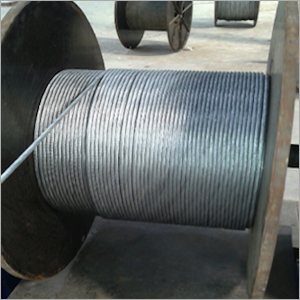 Messenger Wire
Product Description
Messenger Wires we deal in are used to proffer high stability to the utility poles. The wires run parallel to overhead cables and suffice as the excellent support for the cable. They can be used in harsh conditions and run along with the cable or conductor. Messenger Wires deliver outstanding mechanical support to the cable or conductor. These have a protection against lightning. Their use make less tension on the conductors. The insulating properties of these cables allow them to be bundled well in a compact area.
Key points:
Less maintenance
Long life expectancy
Crushing resistance
Resistance to wear and fatigue
Available in an uncoated finish
Very economical to use
FAQs
Is Wire secure messenger safe?
Right now, Wire is an extraordinary secure informing application for people. The Wire informing administration is secure, with autonomous audits expressing that the help is sound. While it has a few disadvantages, we truly do believe it to be one of the most outstanding options in contrast to WhatsApp.
Does Wire have disappearing messages?
Self-erasing messages will be messages that consequently vanish from discussions when the clock you set for them runs out. You can set a clock for texts, pictures, sound, recordings, connections, reports, and pings. Self-erasing messages are accessible in 1:1 and bunch discussions.