Galvanized Wire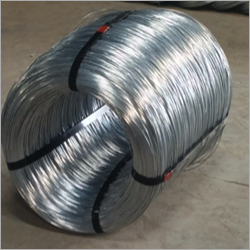 Galvanized Wire
Product Description
The Galvanized Wires we deal in are the mild steel wires, which are coated with zinc via a process of hot-dipped galvanizing. The said wires allow a bright as well as smooth finish. The said wires allow for superior quality and have advanced resistance to mechanical damage and moisture. Galvanized Wires are extensively suited for poultry, farming and fencing. The zinc coating of the wires make them wires resistant to corrosion and work well in all kinds of weather. These are soft yet flexible & strong enough to be molded with ease.
Key points:
Lower cost than stainless.
Coating life and performance are reliable.
Outstanding resistance to mechanical damage.
Protection to small areas of steel exposed through damage.